March 12: My Globe Tattoo SIM load was zero. Then I received this text from Globe saying:
Free Globe Customer Advisory: Load P120 fr Mar12-16 and get FREE P25 load. Share-a-load not credited. Keep ur Tattoo SIM active to get exciting offers! VIS04-6
Sender:
Globe
Sent:
18:30:43
12-03-2011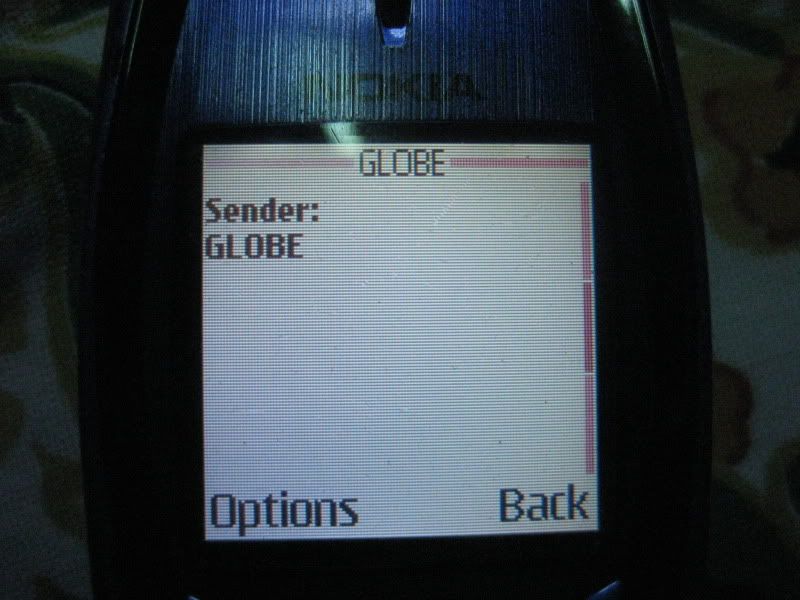 Because the text was valid that it came from Globe, meaning no number just the sender name GLOBE. I was tempted to load even though I don't really need to load as I still have enough load on my other globe SIM which I used in my mobile, mind you "share a load is not valid". By the way my Tattoo SIM was inserted on my old Nokia just to make it active.
I did load up my Tattoo SIM from my officemate who is a Globe AutoLoadMAX loader.